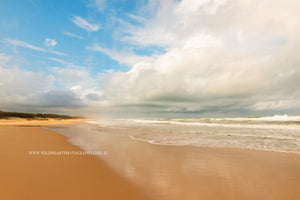 OUR MISSION
We want to be a part of a movement where we are trying to change the world ...
One person at a time
Our Free Spirit Sessions are for the woman who desires a more conservative, carefree approach to her session - where dancing on the beach in a flowy dress in the soft hazy afternoon sunlight resonates with her gypsy soul & wild heart.
Promoting happiness, nature, wellbeing and freedom, this session has been inspired by a desire to be free & embrace your own special, unique, force of life!
Your Free Spirit Session includes:
* Professional Hair & Make Up
* Wardrobe Guide
* Free Spirit Session with Nik for 1-2 hours (studio and beach sessions available)
* The best images from your session meticulously retouched and presented for your ordering appointment and grand reveal!
(No digital image files or products are provided as part of this retainer fee)


THE FREE SPIRIT EXPERIENCE!
ONE-ON-ONE CONSULTATION
Whether it's through phone, text, email or an in-person consultation, we will hold your hand through the whole process! Our goal is to make sure you feel comfortable, 100% of the time. We are more than happy to answer any questions you have about a potential session with us!
PROFESSIONAL HAIR & MAKE UP
I can't wait for you to see what we have in store for you! It's not everyday you get pampered from head to toe. Our make up & hair stylist has all the tools to make you feel like the most beautiful woman in the world - in your own skin!    
NO MATTER YOUR BODY TYPE
Not everyone feels comfortable in front of the camera, but that will be the last of your worries with us! We are dedicated to making the whole experience as relaxing and as fun as possible! We'll play your favourite music, giggle like crazy and by the end of the session, be awesome friends who are so empowered and ready to take on the world, we'll want to end your session out on the street LOL!   
THE GRAND REVEAL!
This part might actually be my favourite part in the whole process, and that is when you finally get to see you - beautiful, strong, empowered, nurtured, healing YOU! This is where we'll sit down together and walk you through all of the gorgeous photos we captured of you. Even after you leave the studio, you'll have a glow of confidence that will last you a lifetime! 
Make sure to check our the reviews on the Wild Heart Photography Hervey Bay Facebook Page and read reviews from women just like you, that have gone through this transformation!

Come on girl! Come and be a part of our ladies only empowered VIP Group! You can join us here and see what all the fuss is about!
https://www.facebook.com/groups/wildheartbombshells
Wild Heart Terms & Conditions
This photo shoot covers our time, your hair & make up artistry, our expertise & skill to deliver a luxury boudoir experience for you.

There are no digital image files or products included.
Purchase of products is additional and occurs at your ordering appointment during your Grand Reveal!
There is a minimum purchasing requirement and collections start at $699 for our 6x6 Little Black Layflat Album & go up from there depending on what album you want, how much wall art you want, how many digital image files you want and any special gifts you might love like our Striptease in a Box or Smart Phone App! Some women spend the minimum of $699, while most invest $1800 - $3600).
We appreciate you understanding that all products are deliverable once your collection has been paid in full.

Products will not be split & delivered through part payments.
Clients are required to sign a contract, confirming they understand the minimum purchasing requirement of $699 & sign a model release.
Buy now, pay later & enjoy your products straight away through easy bite sized payment plans available from Payright (www.payright.com.au) - fortnightly and monthly options available for up to 24 months. 
Other acceptable payment methods include Cash, Credit Card & PayPal
Not redeemable for cash
Not transferrable to another session
Thank you for choosing Wild Heart Photography Hervey Bay.